This years event was a great success. We hope 2024 will be even better!!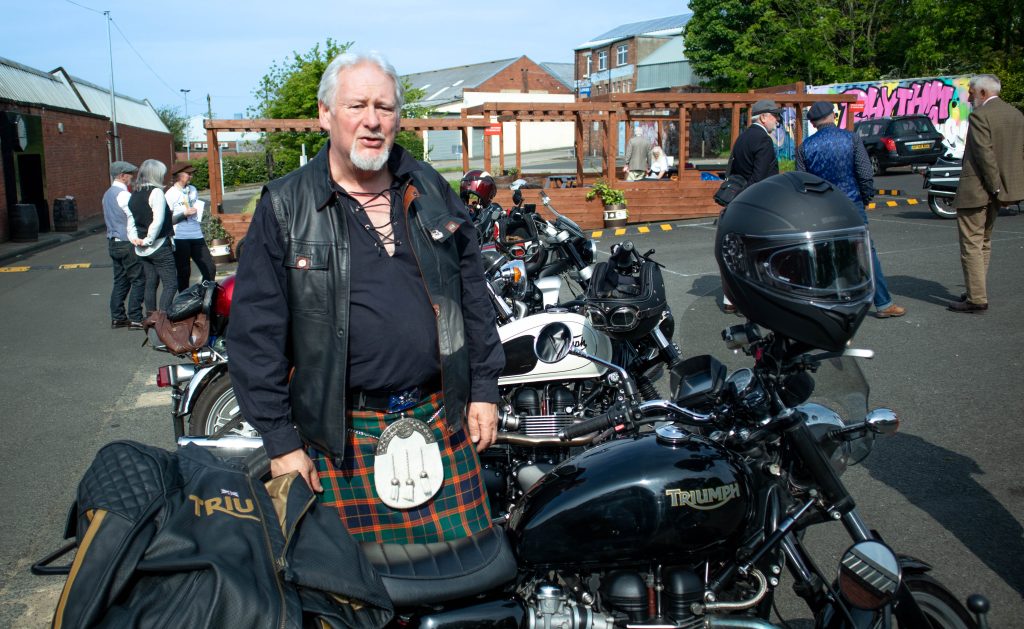 With less than 100 days to go until the DGR it seemed a perfect time to announce that this years Newcastle Upon Tyne event will include something a little bit special!.
Love the DGR but wish it didn't finish so abruptly? Love your dapper gear and wish you could party? Then hold on to your open face helmets and read on!
In association with Triumph Newcastle, and our very own North East England branch of the TOMCC we will be introducing 'The Dapper Social Weekender!' With a party night on the Saturday night (May 20th) and a social event after the ride itself on the Sunday May 21st. It will be a great way to indulge your inner dapperness and enjoy a great social event.
Tickets have gone on sale today for the Dapper Weekender at  https://www.eventbrite.co.uk/e/the-dapper-social-weekender-tickets-551147305427
This should be a fabulous event and we are hopeful that the branch will turn out in force to support the event and even bring your friends!. If you are planning to come then could you please email me to let me know the following so we can gauge numbers.
Yes I am coming to the Saturday Night. (number in party)
Yes I have bought a Weekender ticket (number of)
Yes I also plan to ride the DGR and attend the Sunday at Tyne Bank Brewery.
No I wont ride but will attend Sunday at the Tyne Bank Brewery.
Your help and support in this is very much appreciated! any questions then please just drop me a line at gedtell2@aol.com
Stay Dapper
Ged
See Facebook Group Dapper Riders Newcastle  for further information & updates.